Carpet Patterns 101: Standard Pattern Repeat vs Drop Pattern Repeat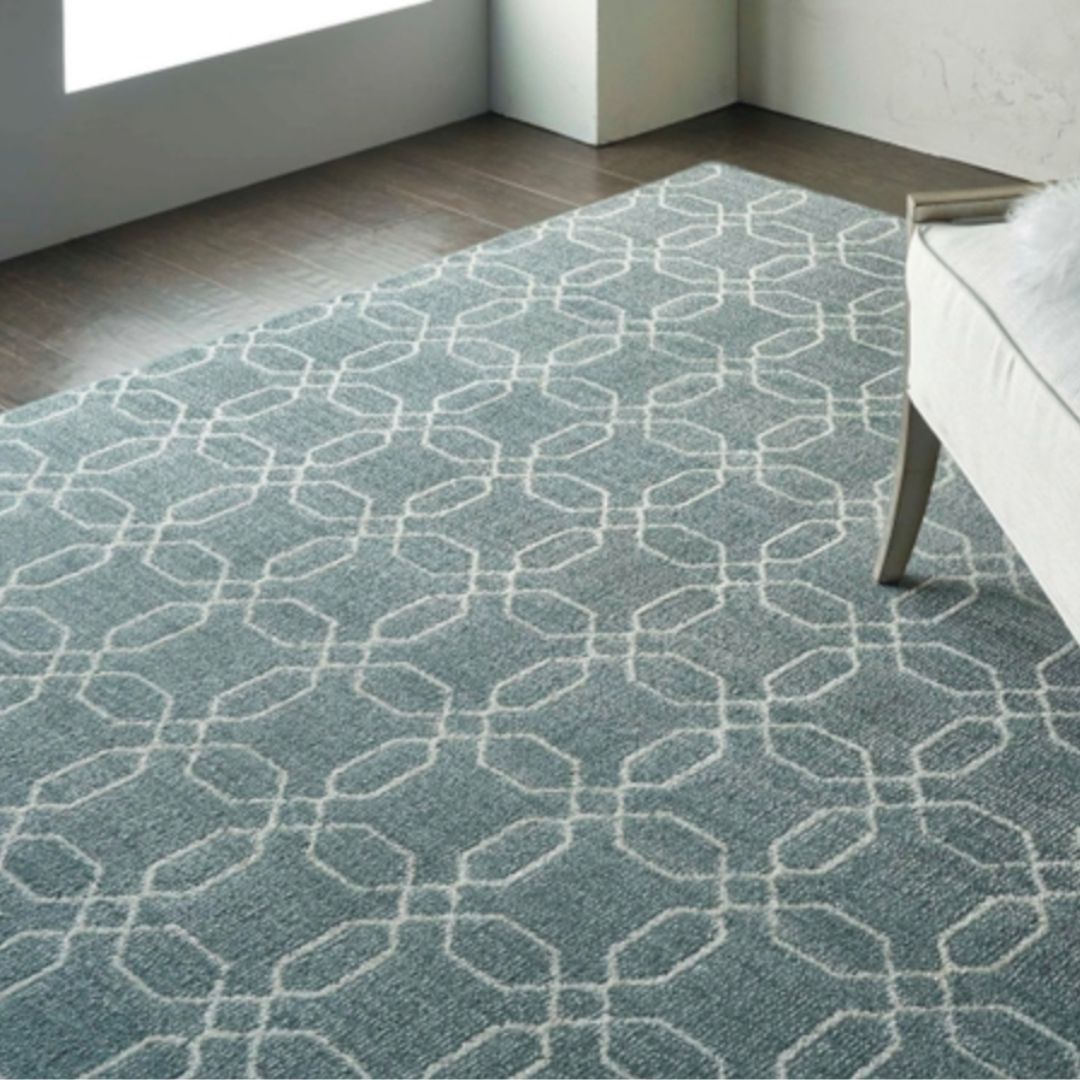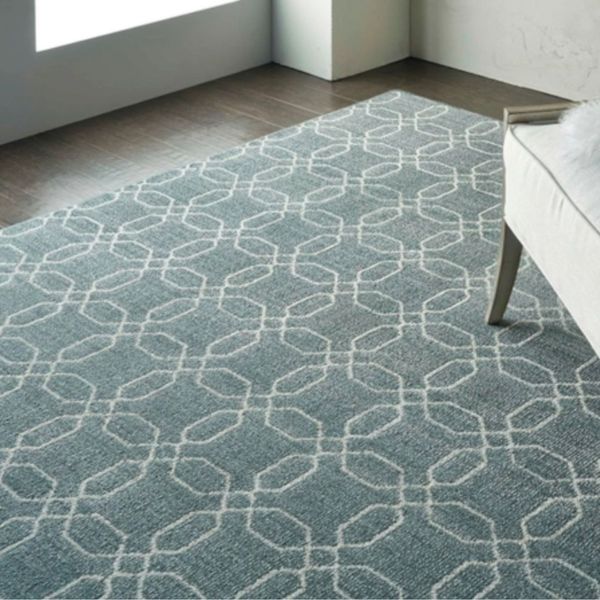 When sourcing for a custom area rug or wall-to-wall carpet for a living space, detailed designs or bold patterns can be tricky. Whether it's a custom sized area rug or wall-to-wall, you must always pay attention to the roll size. If the roll width is smaller than your desired width, some patterns are able to be seamed together to create a larger rug. Seaming together a patterned rug might not be as simple as you think it will be. Designers must work closely with the carpet installer or manufacturer to avoid carpet pattern matching problems. Carpet pattern styles can be broken into two main categories.
---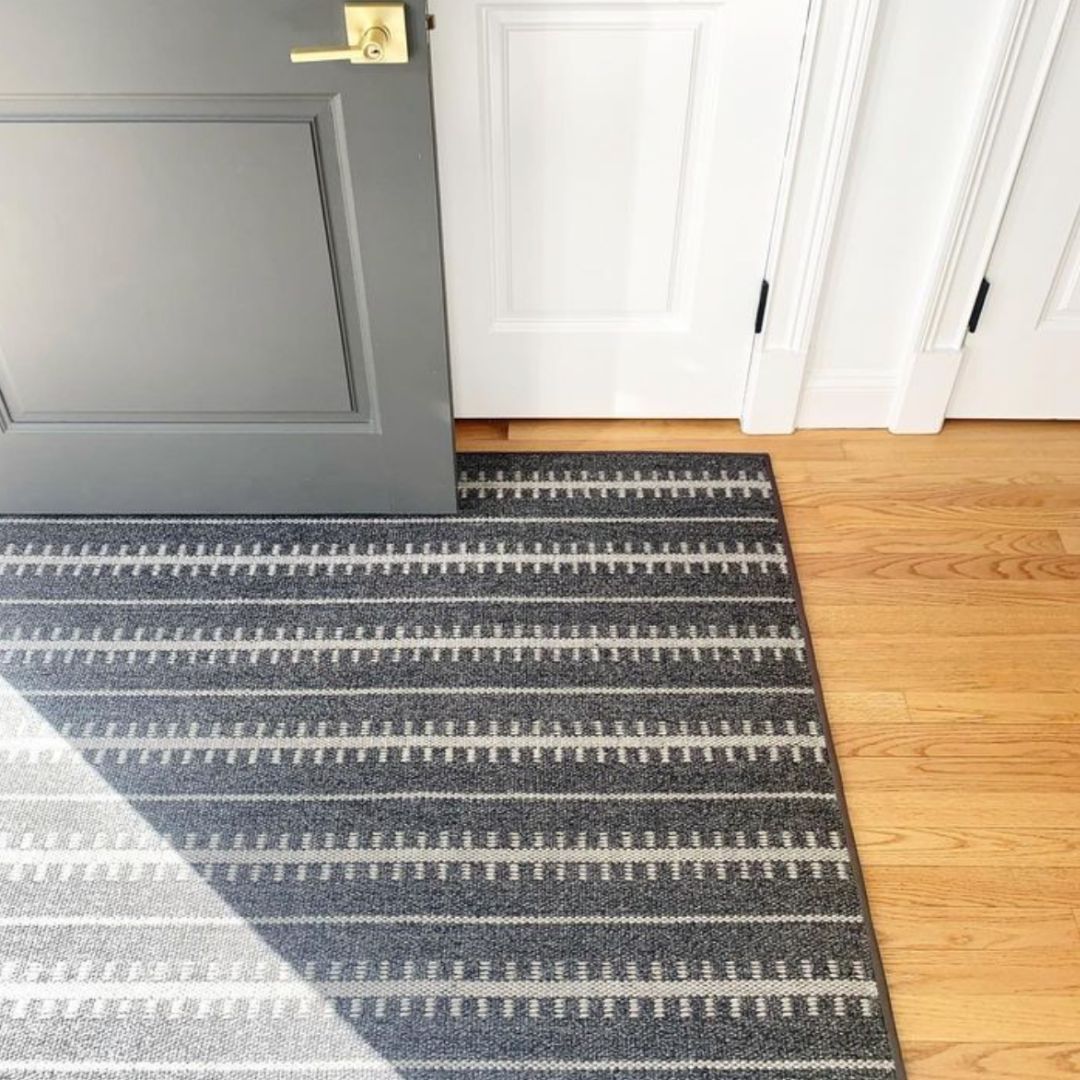 Standard Pattern Repeat
The easiest way to seam a patterned rug together is to choose a carpet with a standard pattern repeat. A standard pattern repeat is when the pattern matches from side to side as well as up and down. This type of pattern is also known as a full drop repeat since you're able to "drop" the second half of the carpet along the first and get a proportionate pattern that matches up seamlessly.
A standard pattern repeat is the simplest pattern to align, match and seam together when working with an area rug larger than its roll size. Whether it's wall-to-wall or an oversized area rug, it can be accomplished. This process is simpler compared to a drop pattern repeat. Choosing a standard pattern repeat makes for an easier shopping and install process, but that doesn't mean it's appealing to everyone. The repetitive nature of this pattern style can seem too dull or repetitive to some, that's where a drop pattern repeat comes in to give the carpet or space more movement.
---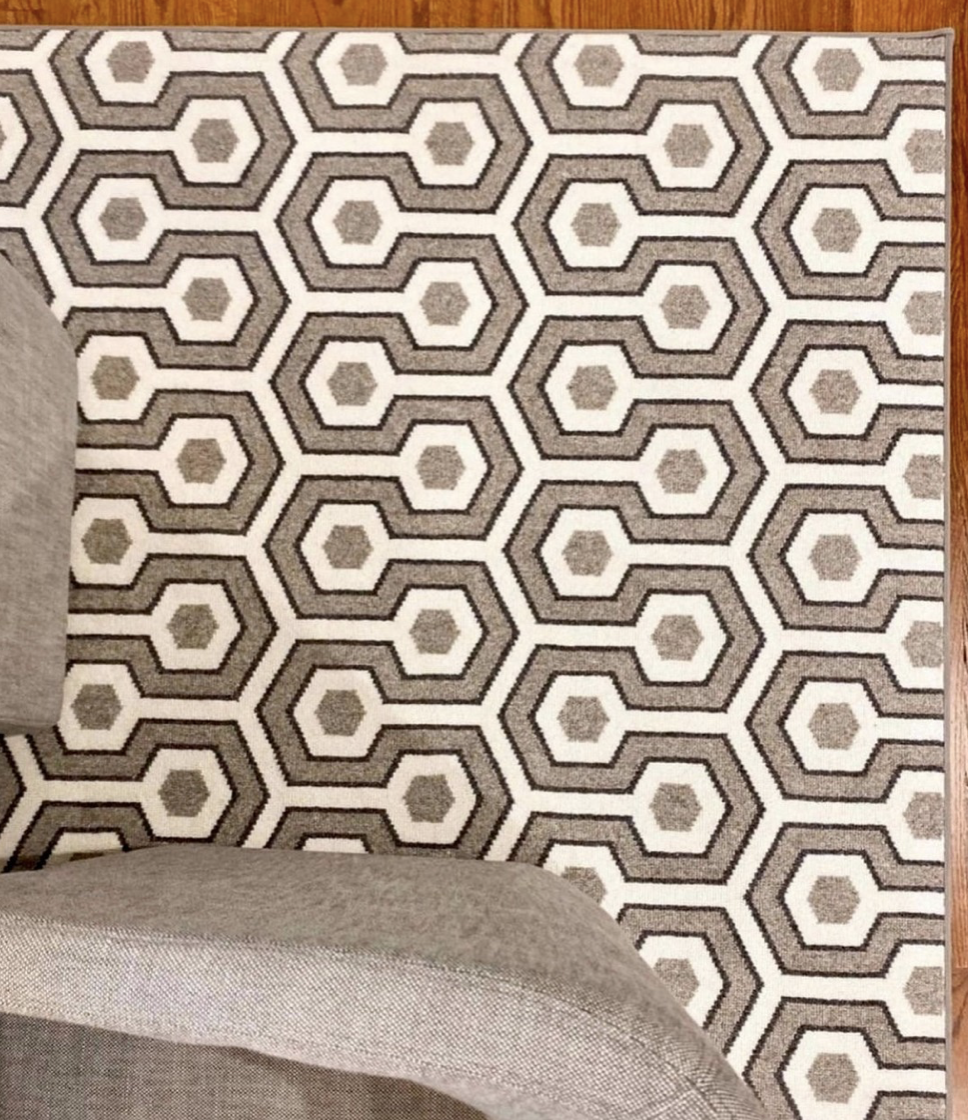 Drop Pattern Repeat
Patterns don't always have a standard pattern repeat. Designs that don't match up on each side of the roll is considered a drop pattern repeat. Drop pattern repeats typically need to be matched up with the second roll down the pattern instead of lining it up side by side as you would with a standard pattern repeat. This leads to a more difficult   project but a drop pattern repeat helps break up the pattern flow, giving the design more flow and movement.
A standard pattern repeat can become repetitive, drop patterns tend to have a more appealing motion. Keep in mind if your desired rug is larger than the supplier size (width of the roll) and needs to be seamed, you will have to take into account the extra material needed to match the pattern. The production process and price per square yard will increase as it is a tedious task and more material is needed to correctly match and align the pattern.
---
One way to guarantee your pattern won't be cut off or asymmetrical is to pay attention to the pattern repeat. This is the size of the pattern and how often it repeats. If your client wants a symmetrical pattern, take the pattern repeat size and make sure the total size of the carpet lines up with the size of the pattern.
Pattern direction is crucial when ordering or presenting to a client. In the Broadloom carpet industry, the width is always specified first. Example 9x12. The 9 is the width and the 12 is the length. If the product is produced in a 12-foot width, there will be additional waste. If the order or product is presented as a 12x9 then there will be no waste. To determine this you must  pay attention to how the label is on the sample. The width is always running the same way as the description of the product is displayed. The Rug can be fabricated in any direction desired but it must be requested in the proper way so there are no mistakes made. If you are not sure please discuss with your supplier prior to ordering.
Shop Products from this Article